Picture This – A Photography Tour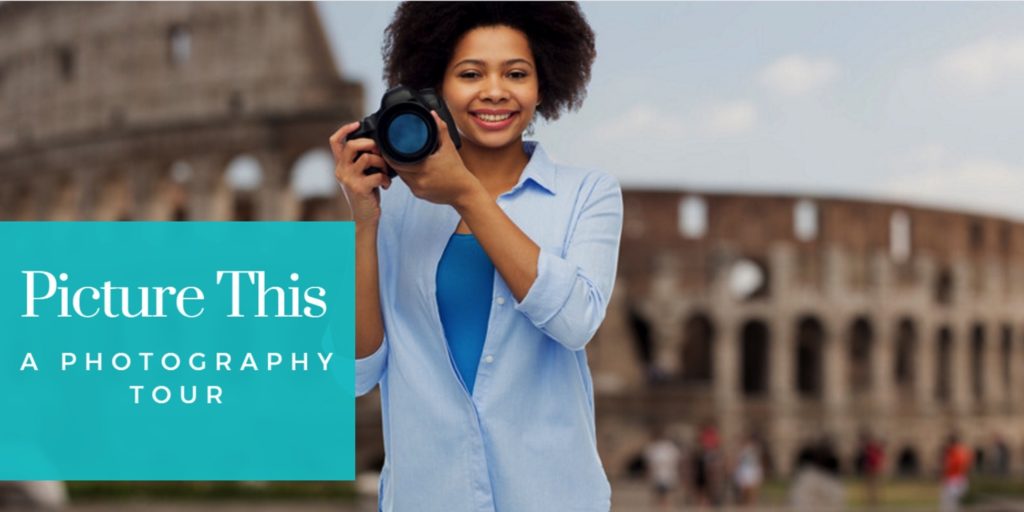 Eva Jordan-Johnson Owner/Group Travel Consultant, Jordan Travel Enterprise, P.O. box 37, Oakland, Florida 34760 407 924-2760
See if you qualify for us to produce your group cruise or land event at:
Save
Save
Save

 Spotlight on Italy with Laura Massoni
When I hit my 40's I realized that what I missed the most was sharing my love for Italy, my home country, with the people around me. This love awakened my senses and made me closer to what I remembered dear to me. I believe one source of my passion, is the fact that I had a very slow and secure childhood. I used to take trips to the market with my mom, spend endless Sundays at my grandpa's county house picnicking with family and friends, and the long family meals spent over the holidays.
The warm feelings, traditions and memories are what remain from my years of growth and traveling. There is also the knowledge that building a truly wonderful life begins in the heart. The heart is the home to the memories and the experiences that sustain us, the well from which we will draw incredible reflections and new adventures. Our goal is to leave a lasting memory in our client's hearts, which they will take with them everywhere they go. This is why, I only share with you, the authentic Italian experience!
1. What would you say is the benefit in traveling in a group?
You can go in places without ever feeling alone, without being lost, it is a greater sense of security. You can share memories, laughter, stories and have doors open that you couldn't if you were alone.
2. Why travel to Italy?
Italy has everything you ever wanted from a "complete" life, I call it, EXPERIENCE. If you like history, culture, food, wine, laughter and love this is the place for you.
3. What are some unknown or little known highlights to consider?
Anything even the known cities of Rome, Florence and Venice can be unknown. Italy has so much to offer and so many emotions to share that you can have great experiences by using the right provider. The one that knows the ins and outs of the country. Each of the 20 regions in Italy are a new discovery, they are all different.
4. What is on your travel bucket list and why?
I would love to spend more time in regions like Molise, Abruzzo, Marche and Puglia because they have undiscovered places and are less touristy.
5. How has your travel experiences affected your life?
Having lived for so many years in the US, it taught me how to appreciate more the country I left behind. I love Italy and I love every corner of it and the warmth of the people.
You benefit from our many travel sources and our global experience. Together with Laura we insure that you are well taken care of.

Laura Massoni is an Italian, born and raised with a passion for her home country. She loves to show the Italy she considers authentic and local to travelers. Her mission is to educate and empower the travel agency community about Italy.

Just like concerts are better live, so is travel.
Although we try, we cannot fully capture the wonder and beauty of the world in pictures or words.  It must be experienced.  And for those who, for whatever their reasons, choose to stay with what is familiar, they don't know what they are missing.  They cannot know what they're missing.
Neither pictures nor words can truly capture the:
Magnificence of nature.

Amazing creations built by people.

Experience of living life in new cultures.
When I was a teenager a close family friend took me on a 10 day "graduation trip" to visit her home country of Jamaica.  You may be thinking, "Jamaica, no big deal."  But this trip changed my view of the world and forever changed the way I choose to explore it.
There were many firsts on this trip, but it was the visit to the Montego Bay countryside where I saw poverty meet joy in a way I had never experienced (even in the homelessness and housing projects of my own home city).  I spent time with the happiest children I have ever met (who became even more joyful when I happened to have enough sticks of gum to go around) in a small home with an outdoor bathroom, kitchen, and roaming chickens.  They shared their home, their food and their stories. 
I realized how small my worldview was; at that point I made a personal promise to try to experience a different country every year.
14 years, 21 countries later I am keeping that promise to myself.  I'm not a "trust fund baby" and on most of my trips I wasn't "roughing it".  But I have been intentional.  And the more experiences I have the less I believe I know about the world and ironically, the more I learn about myself.  On each new visit I am reminded that I didn't know what I was missing. 
How can you describe in pictures or words the true majesty of watching the sunrise from the top of Mt. Sinai where Moses received the Ten Commandments, dinner with Bedouin's or swimming in the Red Sea?
It's hard to describe the connection I felt to Morocco after having been welcomed into a family's home for a tagine dinner and a visit to their spice shop or new friends who joined a hike up the Atlas Mountains where homes literally were built in the hills. 

Amazing nature meets amazing God-given creativity.  And although hang-gliding off the Swiss Alps is better than the most remarkable theme park ride, the experience of living life with people in new cultures is truly indescribable; it's what traveling is all about.
Shopping for groceries in the local market or making shea butter in rural northern Ghana, sharing breakfast in the home of welcoming strangers in Paris, and making friends with taxi drivers in Chiang Mai who take us off the beaten path to the best local cuisine and hidden temple treasures.
Pictures and stories are important, but they cannot fully capture the experience of being there. It's just so much better live.


Blog Contribution by Danelle Radney
Danelle has a love for travel, people and cultures. She's a follower of Jesus.
And she's passionate
about addressing the opportunity and achievement gaps in the U.S. She lives and works in
Washington DC with her husband. @danelleradney Danelle Radney
Eva Jordan-Johnson Owner/Group Travel Consultant, Jordan Travel Enterprise, P.O. box 37, Oakland, Florida 34760 407 924-2760 http://jordantravelenterprise.com and  http://allinclusivespecialevents.com

This slideshow requires JavaScript.
Do you have a bucket list?  Is there somewhere out there that you long to discover and experience?
My husband Sam and I love to travel. We discovered a fulfilling travel adventure through serving on a mission project many years ago. It was an eye opening, thrilling, fulfilling and life changing experience.
When the opportunity presented itself, we had so many questions. How can we afford this?  Is it safe?  Is it worthwhile?  Who will take care of our children, while we are away? It took a leap of faith and a change in mindset. This sums up my wish for you. "I am learning more and more each day to 'walk by faith and not by sight'…I pray that in all I do I can inspire others to do the same because God wants to make the impossible, possible in your life"
We are currently here in South Africa serving the Hope of Glory Ministries in Lefatlheng, Mathibestad.
It is a rural area located 77km north of Pretoria. Hope of Glory Ministries develops orphans and at-risk kids spiritually, mentally and physically to help create a better South Africa! Due to the pandemic of HIV/AIDS and poverty there has been a tremendous increase in teenage pregnancies, child and grandmother heads of households in the town of Mathibestad.
We have joined hands with Hope of Glory Ministries, indigenous African Professionals, business owners and volunteers to offer HOPE through:
1. Construction of  "Hope of Glory Ministries" Children Life Center which will  provide  housing and classrooms for up to 200 children
2. Installation  of twenty-five vegetable tunnels  (green houses) to serve the children and the community
3. Multipurpose facility and Development Center
4. Water well and Tanks
5. Internet Cafe (for students and the local community)
http://bringingchildrenhope.org/  for more information
We plan to continue to volunteer and give sweat capital to this effort. We are so grateful to all the people who supported us on this adventure. Support through prayer and financially, Thank you, Thank you!
It has been a different experience being in South Africa during the Christmas season.
In the video below the children wish you a Merry Christmas, a Happy New Year and a blessed 2015!
Eva Jordan-Johnson Owner/Travel Consultant, Jordan Travel Enterprise, P.O. box 37, Oakland, Florida 34760 407 924-2760 http://jordantravelenterprise.com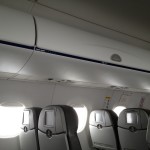 Thieves on airlines?
This is an important travel tip I wanted to share with you from a fellow Travel Consultant and leader in the travel industry:
Thieves on airlines? This is a true story. Thank goodness, it wasn't a Ticket To Travel Client, but posted in a newsletter from someone in my community.
True event
Dear Travelers,
Times are hard , and many turn to CRIME ……..
Thieves on Airlines? This is a true story. Thank goodness it wasn't from a Ticket To Travel client, but from someone who just posted this in my neighborhood watch bulletin board:
This can happen on any airline going to any destination. These are very hard times for a lot of people!!!
I would like to draw your attention to an attempted robbery on a flight into Hong Kong last week. With an hour to go, during the flight, I thought I noticed my bag being replaced in the overhead locker……I wasn't sure and decided it was probably a fellow passenger, moving it to access their own bag.
I dismissed any thought of any wrong doing, but upon arrival in HK, something told to me to retrieve the bag, just to make sure nothing suspicious had occurred. When I opened the overhead locker (not above me) and saw my leather bag was the only one occupying the space I knew there was a problem.
I examined the content, only to find all of my wife's jewellery, along with some cash had been stolen, during the flight.
I raised the alarm and my wife and I quickly blocked both aisles to stop anyone at the back of the plane disembarking….there were around
120 passengers….
My wife and I both shouted for assistance from the stewards and stewardesses. Eventually a steward told me that security had been called but passengers were becoming very agitated and unwilling to show patience or understanding….they just wanted to get off the plane….my wife and I were the only people controlling the passengers.
I pleaded with the passengers to check their own bags at which point three fellow travelers reported they had also been robbed. It was only at this point, did I see any evidence from the cabin crew that they were willing to provide any meaningful support.
I vaguely remember seeing a passenger wearing black, sporting a white base-ball cap and pleaded with the rest of the passengers to see if they could remember anyone fitting my description.
It turned out to be a passenger standing in front of me, who once identified proceeded to offload money, jewelry, camera equipment and false documents, running into tens of thousand, if not hundreds of thousands of dollars worth of stolen goods.
By this time security had boarded the plane, the Captain had been informed and was standing in the rear section watching the events unfold.
Eventually a policeman boarded the plane and I was able to explain the events leading up to my apprehending the thief. I have since been informed this criminal activity is reaching epidemic proportions and the authorities caught three thieves, just last week, (with 30 already on remand since early December) on flights into HK, with all the criminals coming from the same town in China.
It is estimated that only 5% are being caught judging by the reports of passengers contacting the police after they have arrived at their destination.
They sit in the back row of the plane observing where bags are behind or away from the passengers and systematically pull them from the overhead lockers, while passengers rest or watch movies, take them to the back of the plane and steal any valuable contents.
They prey on foreign airlines as the penalties are so lenient, the pay-off makes it worth the risk.
I naively have never thought of robbers operating on planes, but now I have experienced it first hand, there are a few takeaways:
1. Hand luggage should ALWAYS be locked.
2. Do not assume luggage under your seat is safe….last week one passenger had her purse stolen by the guy sitting next to her while she slept !!
3. If in doubt, wear or keep any valuables ON YOU at all times !!
4. Don't assume, like me, that everyone on a flight is a law-abiding citizen.
5. Do not assume business class travel is secure….robbers can be wealthy.
Guest Blogger – Anita Pagliasso A Ticket To Travel Agency  http://www.aticket2travel.com
Eva Jordan-Johnson  Owner/Travel Consultant  Jordan Travel Enterprise P.O. box 37 Oakland Florida 34760
407 924-2760  http://jordantravelenterprise.com
5 Places I've Never Been (And Why I Want To Go)
1. Brazil
Brazil holds many mysteries for me. The mystery of unknown family members and places yet to be discovered. Hearing with fondness the stories of my mom's homeland, the places, the family I have yet to meet. The language that is musical to my ears but remains sadly foreign to me. Yes Brasil as they spell it, is at the top of my list. Brazil going back to my roots.
2. Italy
I am ready to explore Rome, Florence and Venice, which may be considered a traditional tour.
Adding in a once in a lifetime experience with cooking classes, culinary excursions and unique cultural experiences. A trip to Italy would not be complete for me without Biblical Italy.
3. Bora Bora
Bora Bora summons me with the call of romance, clear blue ocean and amazing over water bungalows in a tropical paradise. It 's the most famous of the French Polynesia's Leeward Islands.
It's on my list to celebrate an upcoming wedding anniversary. I have been blessed to be married to an awesome,  supportive , loving, handsome Christian man for over 36 years. It will be an amazing celebration.
4. Ghana
On a recent blog post on Travel With Eva – Every Vacation has A Story, Ghana was highlighted.
Two sisters shared their story of how DNA testing led them to discover Ghana.
It reignited my desire to discover it's culture and heritage. A highlight, I am looking forward to is visiting the slave forts and castles bringing written history alive.
5. Panama
Panama is another destination that holds a family connection.
The Panama canal was one of the most daring and innovative accomplishment at the turn of the 20th century. My grandfather was one of the many men who risked their lives to build this engineering marvel.
After sharing a glimpse of my travel bucket list, I would love to hear yours. What places have you never been and why do you want to go?
Looking for the other Traveling Brown Girl Carnival participants?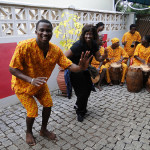 Every Vacation Has A Story…
A few years ago, our Vivian and Pat's family was fortunate enough to have their  brother offer his DNA for use with African Ancestry to dig deeper into their  families history.  Through this reputable company our family discovered that our lineage was Ashanti or Asanti as said in Ghana.  Pat and Vivian decided to travel to Ghana to reconnect with their ancestors.  The trip was emotional, educational and yes, a reconnection.
Who is Kwame Nkrumah?
One of our first stops was the Kwame Nkrumah Mausoleum and Museum:  He was the first president of Ghana, who was later over thrown by the CIA because of his friendship with communist countries.   Two people he admired the most were Marcus Garvey and W.E.B. Dubois.  President Nkrumah believed in the empowerment of women. He said, "To educate a man, you educate an individual; To educate a woman, you educate a nation."  When he died he had three burials: 1st  in New Guinea, 2nd in his mother's village, 3rd in Ghana's museum.
Exploring Ghana
When we went to the restaurant for dinner, we were greeted with the music of African drums.  The dancers entertained us as we feasted on chicken, fish, two types of rice, salad and ice cream.  After dinner, we were encouraged to join them for an evening of dancing and singing.  Little did we know that was just a sample of good things to come.
The legacy of  our ancestors
The events from The Ancestral Graveyard broke our hearts.  Before the 1900s domestic slavery was similar to indentured servants.  After the 1900s the Transatlantic slavery began.  This is the slave interment center.  At the interment slaves were examined, fattened up, given their last bath before the auction, and then covered with Shea butter to be sold.  Those who were not able to be sold were killed and buried in bamboo by the river.  The women in the early stages of pregnancy were sent back to the village; those almost full term were kept until they had their baby.  The baby was killed and the women put on the auction block.  We all said prayers for those who had died at this spot.
We were able to visit three slave castles, Cape Coast, Elmina, and Fort Amsterdam (the village of Louis Armstrong's ancestors). From a historian, we learned how the Portuguese, Dutch, and British battled to control the different slaves castles, how they added moats and bats to defend the castles. The Africans were told to use bricks that came on the empty ships and used ground sea shells as mortar to build the forts. We walked in the close quarters seeing only a sliver of light, you saw where they ate, urinated, or watched another slave bleed to death; it was an experience that you will never forget.  In the picture, we are looking at the marks on the wall that the slaves made to show they were there.
Along with shopping for Kente Cloth, we learned the process of making the dye and also made scarves using stamps of the symbols.  The making of Kente Cloth and the tribes' resources are being lost with the use of machines.  The Ghanaians wear red and black Kente cloth to funerals of people over 80 years of age to celebrate their life and to all others they wear the black and white cloth.  They use bill boards to announce the funerals.
It is a memorial site to see people come from miles around dressed in their special garments.
"Until the lion tells his story , the story will always glorify the hunter."
These two coffins represent the importance of going home, the people of Ghana feel strongly that our return reconnects us as a people.  Ghana is a beautiful land made of proud beautiful people willing to admit their mistakes, learn from them, and never forget them.
Eva Jordan-Johnson  Owner/Travel Consultant,  Jordan Travel Enterprise, P.O. box 37, Oakland, Florida 34760
Are You Really Thankful?
Is your glass have empty or half full? As we approach the Holiday Season what things and people are you thankful for? As you travel to visit family and friends, are you looking forward to the time or is there a sense of dread?
During this season consider the impact that words have on your life.
If this time of year holds sad reminders, perhaps a loved one who is no longer here or the thought of stressful family gatherings. Focus on the things you are thankful for. Have an attitude of gratitude.
When negative thoughts and words seem to engulf me I am reminded of Philippians 4:8
"Finally, brothers and sisters, whatever is true, whatever is noble, whatever is right, whatever is pure, whatever is lovely, whatever is admirable – if anything is excellent or praiseworthy – think about such things."
Make a list of the things you're thankful for. Take time during this season to thank those special people in your life that you have not acknowledged or encouraged lately.
We are approaching the busiest travel times of the year. Take a moment to thank the flight crews, the people in security, the gate agents. Don't forget to smile.
If you plan to drive think of ways to be thankful and gracious on the road.
"Gratitude can transform common days into thanksgiving, turn routine jobs into joy, and change ordinary opportunities into blessings." William Arthur Ward