Why Group Travel with Nicole S Cooper
Click on the video below :
Each day we have the opportunity to fulfill goals and dreams, to be a blessing in the lives of others. Are you ready to join in the fun and excitement of group travel?
Stop putting it off, plan ahead, it is possible.
Here's what happens next:
Visit http://allinclusivespecialevents.com
Fill out the brief group travel questionnaire
We'll be in touch to schedule your complimentary consultation
Get ready to enjoy the vacation of a lifetime!
Eva Jordan-Johnson Owner/Travel Consultant, Jordan Travel Enterprise, P.O. box 37, Oakland, Florida 34760 407 924-2760

Lessons Learned After Being Hacked
This day started a lot like every weekday for me.
Waking up slowing moving and beginning a new day. A goal for each day for me is to have a quiet time. It consists of reading the Bible, prayer and beginning my day with thanks. I am not always successful but it is my goal.
Time to get to work fulfilling travel dreams and adventures. After entering my office and getting a few things done, an email from a friend mentioning an issue with my blog. It stood out. What's going on? I thought. Ohh noo something is very wrong. My blog was hacked as well as our website. What will new readers and potential clients think when they view the sites? I recently promoted http://travelwitheva.com and wanted it to be a representation of who we are, not this.
My first instinct call Ayinde, He will know what to do. This is serious next, I posted in my personal Facebook page, Frustrated please pray, my site has been hacked.
I am so thankful and grateful to my son, who is a Webmaster and web administrator. He along with my hubby got my website back together and blog bug free. I lost all my posts from Mar back to July of last year. The lost posts will be added back and updated but they will be out of sequence. It will look like from July 2015 to March no post were made 🙁
Challenges and disappointments happen in our lives, it is how we respond to them that matter.
Here are some of the lessons I learned.
Keep my WordPress site updates current

Write my articles in a Word document or in Google Docs first

Save previous posts in a source document file

Listen to my son when he gives you expert advise

Continued confirmation that prayer changes things!!!
What lessons have you learned recently from the challenges in your life?
Learn how to host group travel events that are easy, lucrative and fun with our new book.
Interested in planning a group travel special event?
Complete the group leader enrollment application and set up your complimentary consultation today.
at  http://allinclusivespecialevents.com
Eva Jordan-Johnson Owner/Travel Consultant, Jordan Travel Enterprise, P.O. box 37, Oakland, Florida 34760    407 924-2760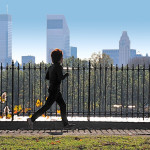 5 Tips to Staying Healthy While Traveling
I travel often. Each time I pack I do so strategically to ensure I stay healthy and fit while away. While traveling offers us the perfect opportunity to step-out of our normal routine and expand; it is not an opportunity to get out of our normal healthy habits. With a little effort, it is possible to stay in shape, prevent illness and relax into our travels certain that upon returning back to our every-day's, we won't have to undo any damage.
Here are 5 simple tips to implement during your travels to stay healthy:
1. Keep Moving – don't drop the workout routine.  Relieve airport stress (think TSA) and flight stiffness by getting up and moving on your flights. If available, utilize your hotel fitness room, forgo public transportation and walk, you will feel much better by getting in some activity. Note: check with your hotel concierge for local running/walking trails.
2. Keep the germs at bay – no one wants to get sick during vacation, or come home sick. Pack hand sanitizer and sanitizing wipes with you and use often. Wash hands frequently.  Drink plenty of fluids, eat foods with antibiotic properties, and stick to your vitamin regimen.
3. Snack Wisely – pack your own snacks in small Ziploc baggies, nuts and dried fruits are good options.  If fast food is the only option, order the kid's meal, avoiding the supersize.  Drop in a grocery or local market to find your best options.  Keep your energy levels where you need them so that you can explore and enjoy your destination!
4. Stay hydrated – the best way to avoid jet lag is to start hydrating days before your trip.  Low humidity on plans will find you feeling thirsty.  Opt for water or juice on the flight.  When traveling on day trips, carry water with you to prevent dehydration.
5. Get plenty of rest – lack of sleep and jet lag can weaken the immune system. Sleep is essential and allows our brains to consolidate memories, daily tasks and make good decisions. And, who doesn't feel great and ready to conquer the day after a good night's rest?
Though you'll be out of your normal routine, keep to your regular health regimen as much as possible , making your travels all the better!
Guest Blogger  – Camille Frame with Rites Of Passage Travel
Camille Frame is on the journey of her life.  She was raised in the mid-west and bitten early by wanderlust and awe. She is now a curious, purposeful traveler adventuring around the world and making friends out of strangers.  She is committed to a lifetime of discovering places and people and meals that enrich, shape her and fuel her passion – to find out what surprising, thrilling discovery awaits.
www.RitesOfPassageTravel.com