Why Group Travel with Nicole S Cooper
Click on the video below :
Each day we have the opportunity to fulfill goals and dreams, to be a blessing in the lives of others. Are you ready to join in the fun and excitement of group travel?
Stop putting it off, plan ahead, it is possible.
Here's what happens next:
Visit http://allinclusivespecialevents.com
Fill out the brief group travel questionnaire
We'll be in touch to schedule your complimentary consultation
Get ready to enjoy the vacation of a lifetime!
Eva Jordan-Johnson Owner/Travel Consultant, Jordan Travel Enterprise, P.O. box 37, Oakland, Florida 34760 407 924-2760

Thinking About Cultural Considerations When You Travel?
Cultural Faux Pas to Avoid.
Rose Thompson, a missionary with Cru shares her travel tips in an interview in Cape Town, South Africa.
Learn how to host group travel events that are easy, lucrative and fun with our new book.
Make a donation to charity and get a copy of my new book for FREE!  at http://hostinggroupeventsinparadise.com
All Proceeds Go To Hope of Glory Ministries in South Africa.
Eva Jordan-Johnson Owner/Travel Consultant, Jordan Travel Enterprise, P.O. box 37, Oakland, Florida 34760    407 924-2760

4 Safety Travel Tips While On The Go
 Here are 4 travel safety tips for your travel within the country or abroad.
When on the go and traveling light, keep your credentials with you.  In the event of an emergency where you may need to leave in a hurry, will you be prepared? Will you waste valuable time returning to the hotel safe to get your documents?   If you have a money belt use it, but in the event you do not this video will show you an alternative when traveling, even on the casual trips or jogging around town.
Eva Jordan-Johnson Owner/Travel Consultant, Jordan Travel Enterprise, P.O. box 37, Oakland, Florida 34760    407 924-2760

How to Get Through Airport Security Faster and Bypass Long Lines.
 Consider Global Entry or TSA Pre-Check learn the difference. You maybe surprised at the reasonable cost.
Karen Quinn of Quinn Travels shares her experience and knowledge:
For application and information on Global Entry and TSA Pre-Check:
https://www.cbp.gov/travel/trusted-traveler-programs/global-entry
Eva Jordan-Johnson Owner/Travel Consultant, Jordan Travel Enterprise, P.O. box 37, Oakland, Florida 34760    407 924-2760
Save
Save
Save
Save

The Love and Passion of Italy
Last year,  I was blessed with the opportunity to travel to Italy for business.
It was a taste of Italy which was just not enough, I am ready to return and discover so much more.  I had the pleasure of interviewing Laura Massoni on Blab recently. Laura shared "Things You Should Know When Traveling to Italy."  She shared some essential tips to prepare you for your next trip.

Highlights from my Italy experience:
This not a winery, guess what is grown here?
Have you ever wondered how Parmesan Cheese was made? I have a new found respect for this food and the many ways it is used to enhance a dish. Consider this tour on your trip to Italy.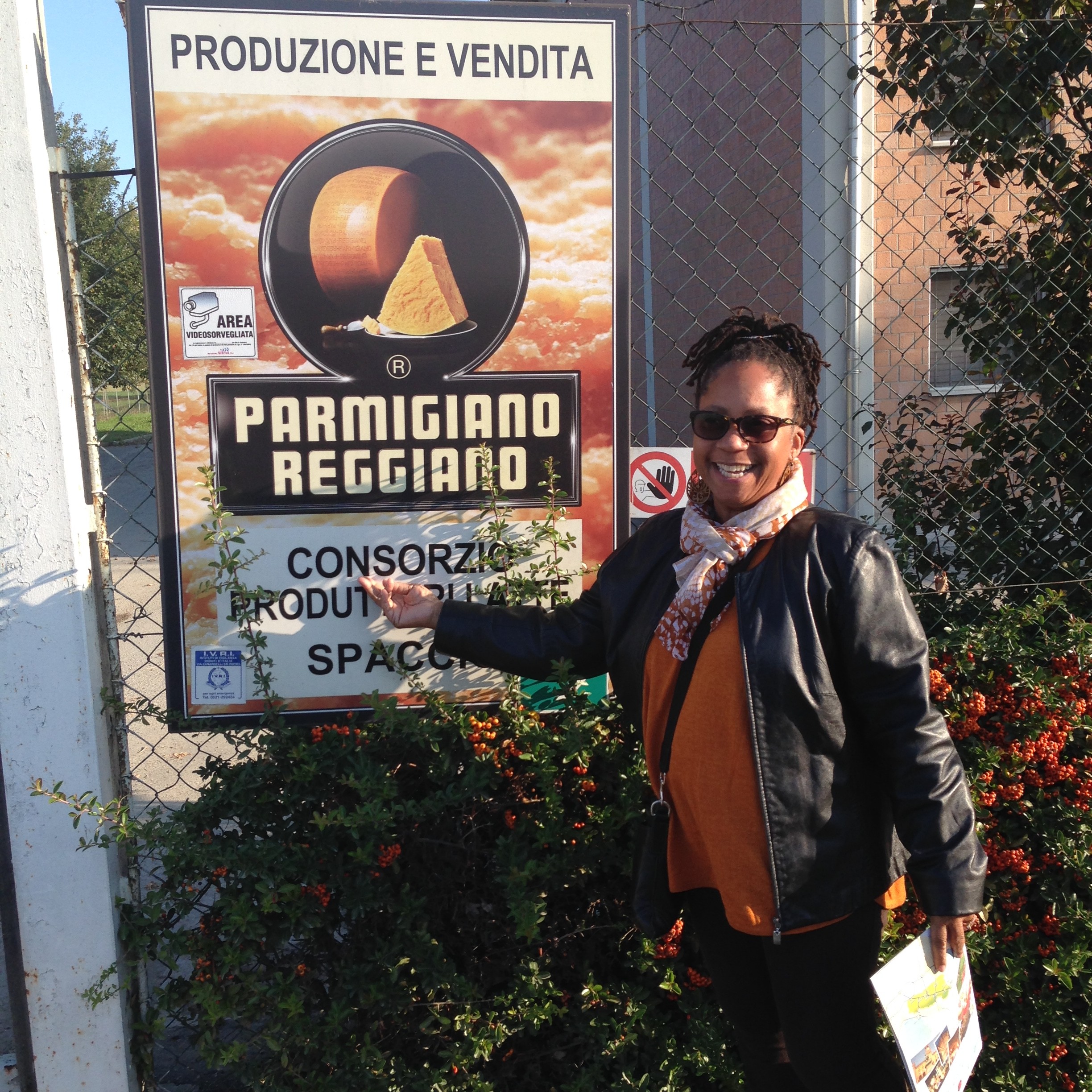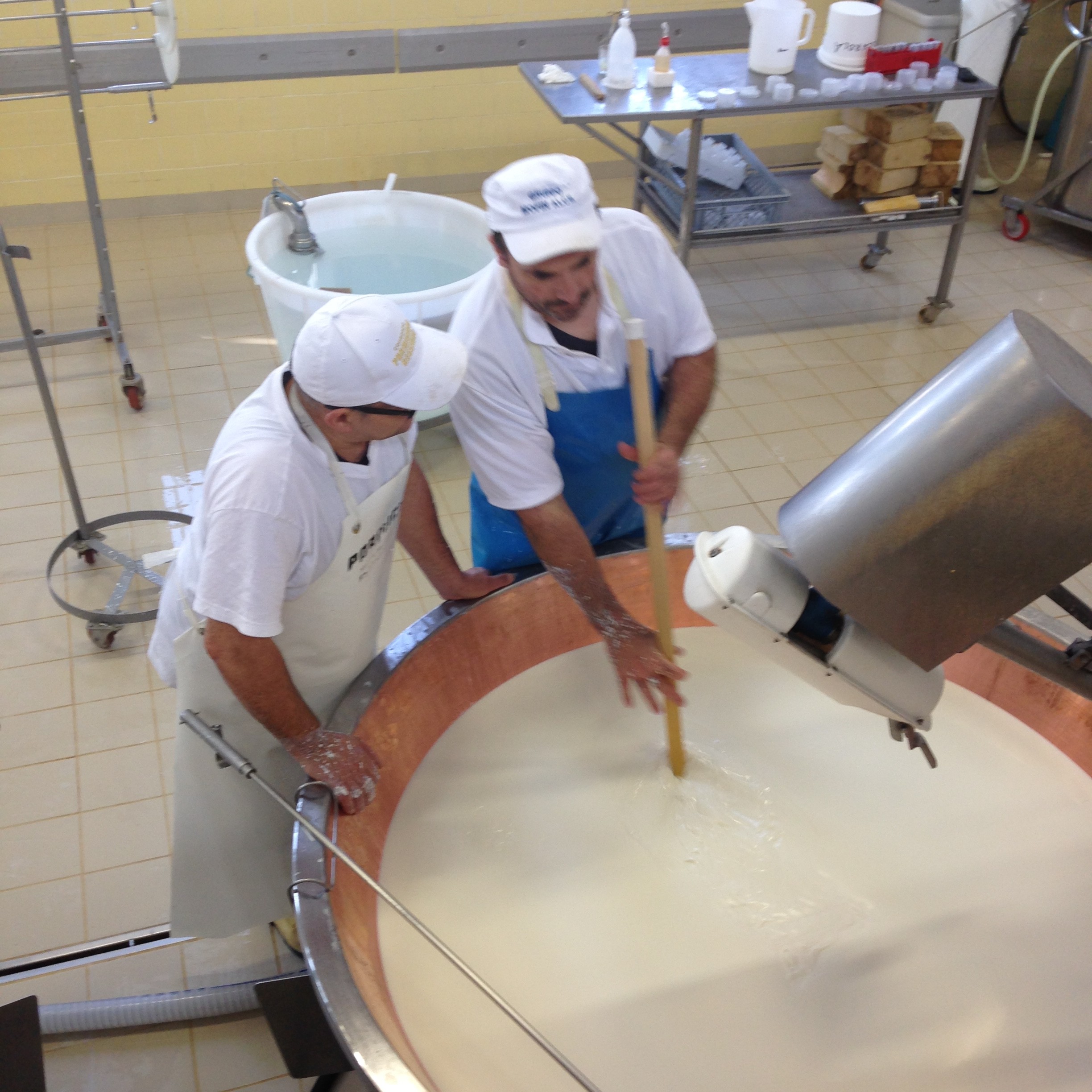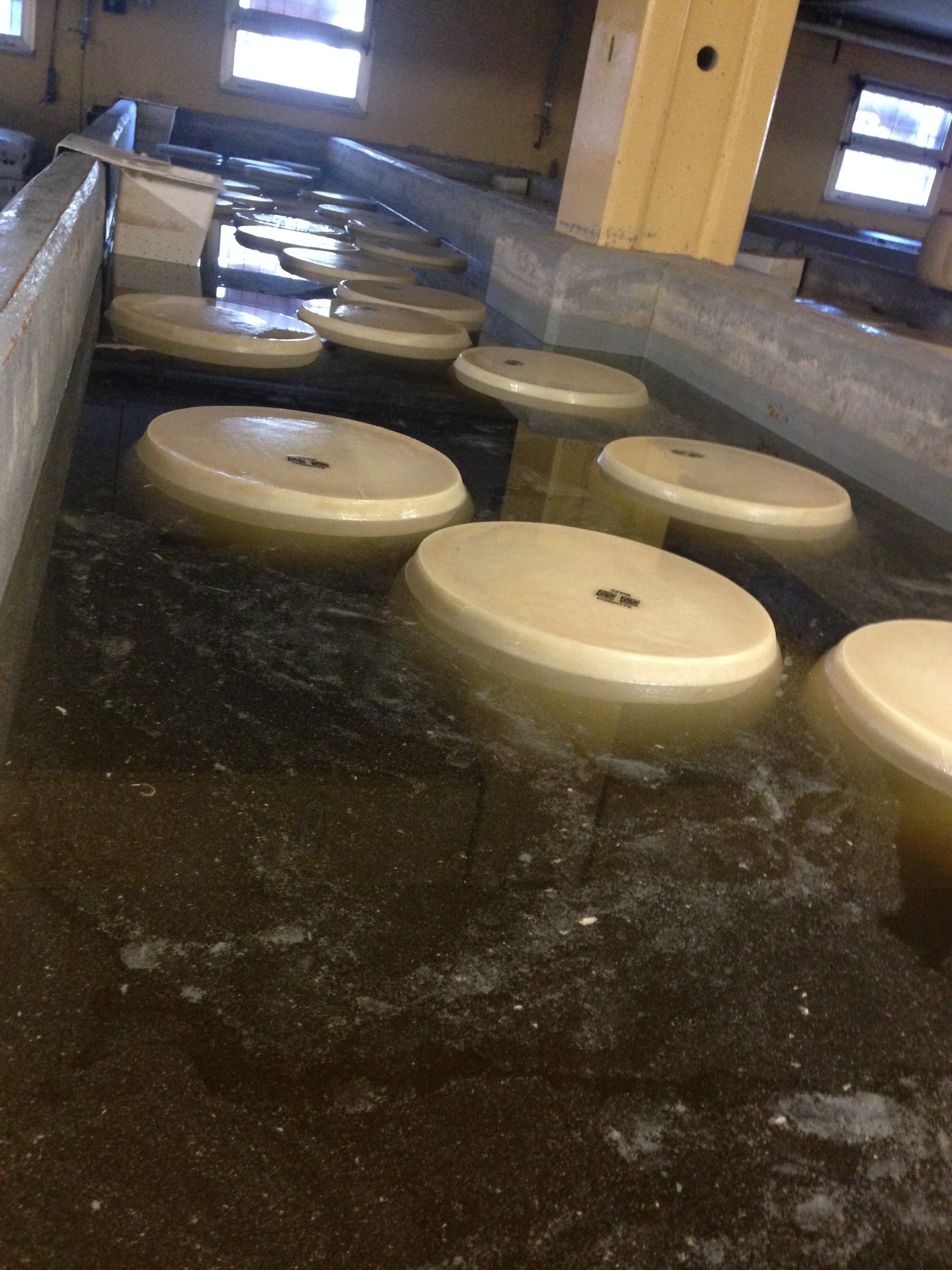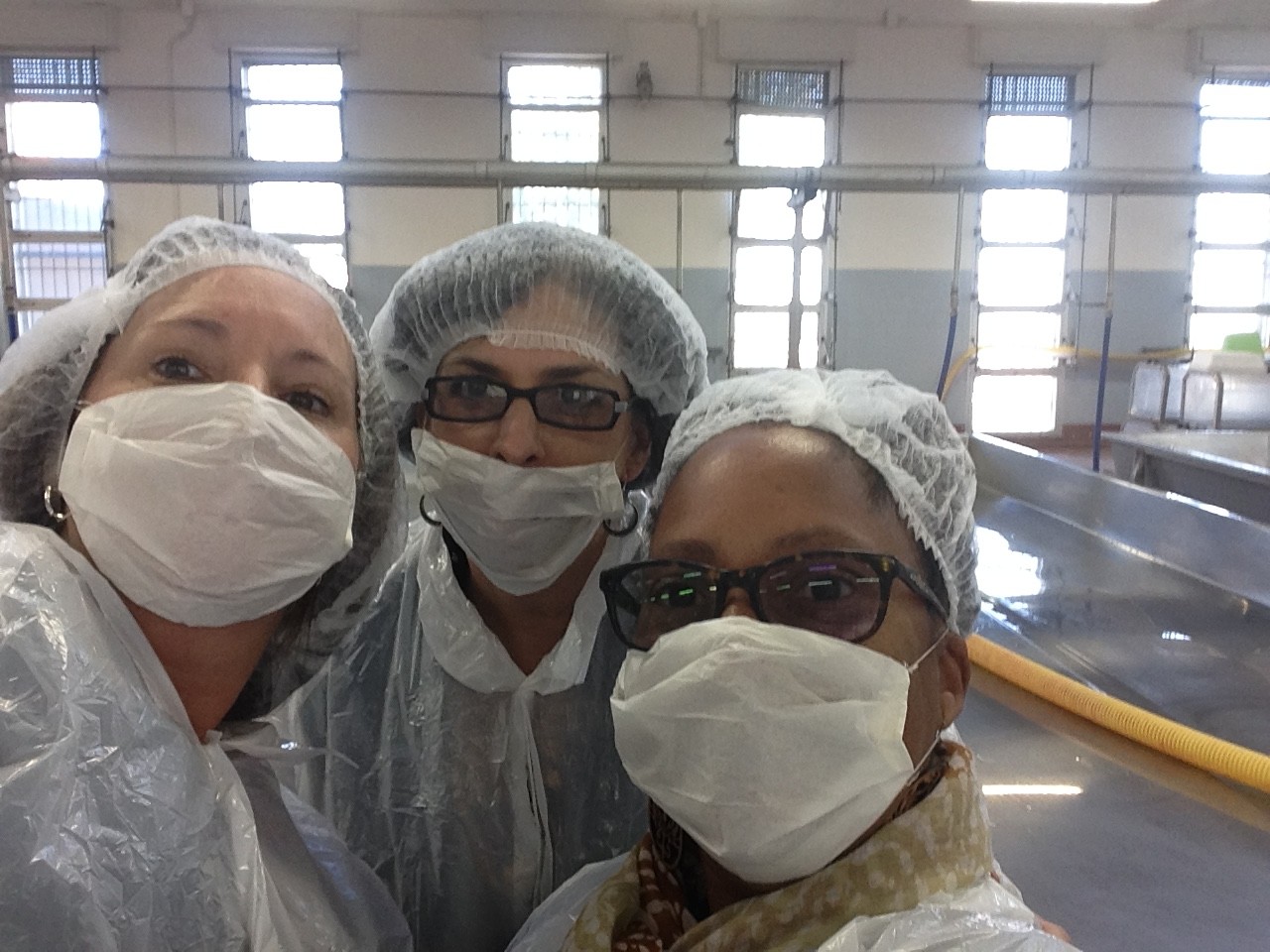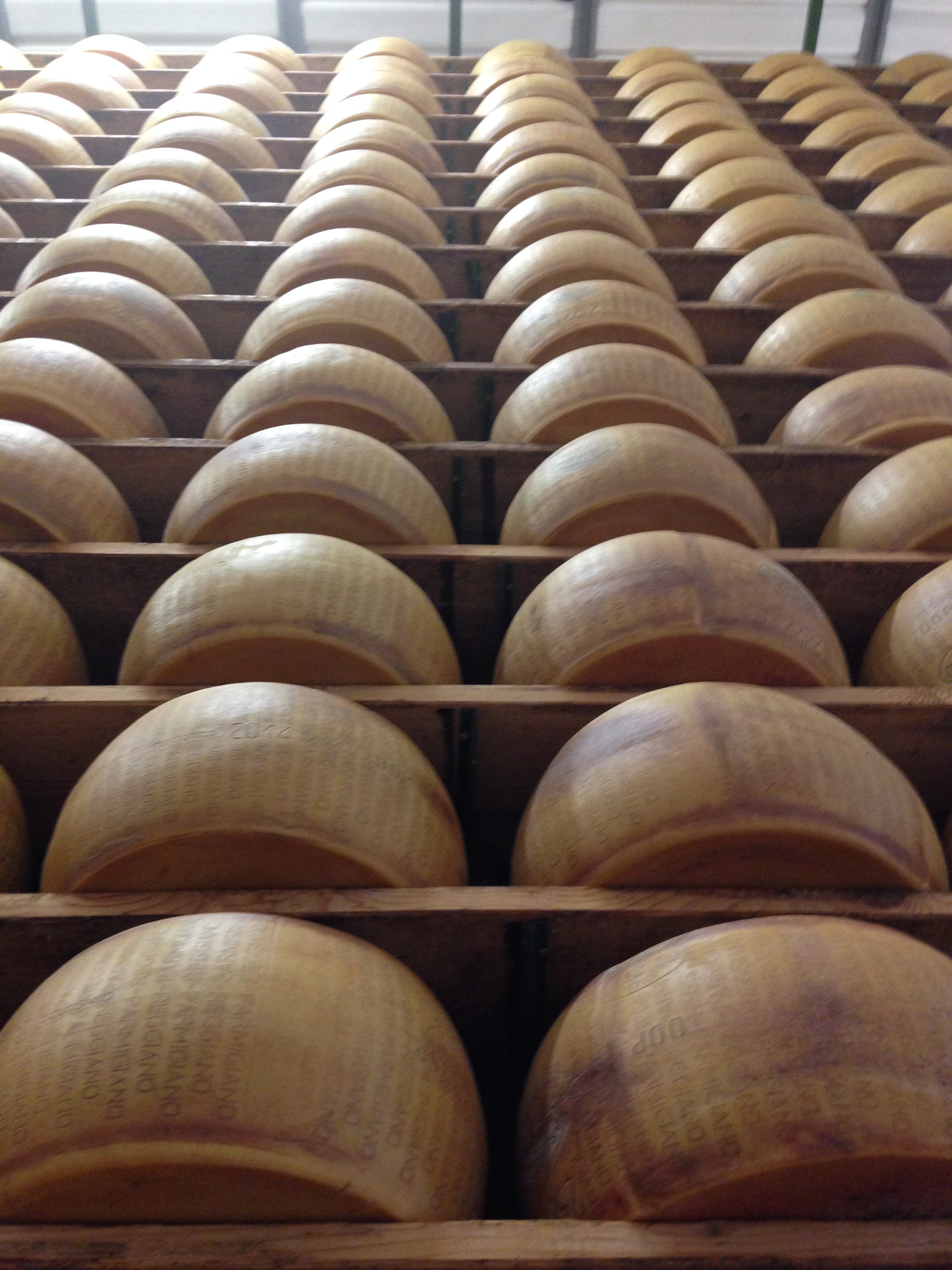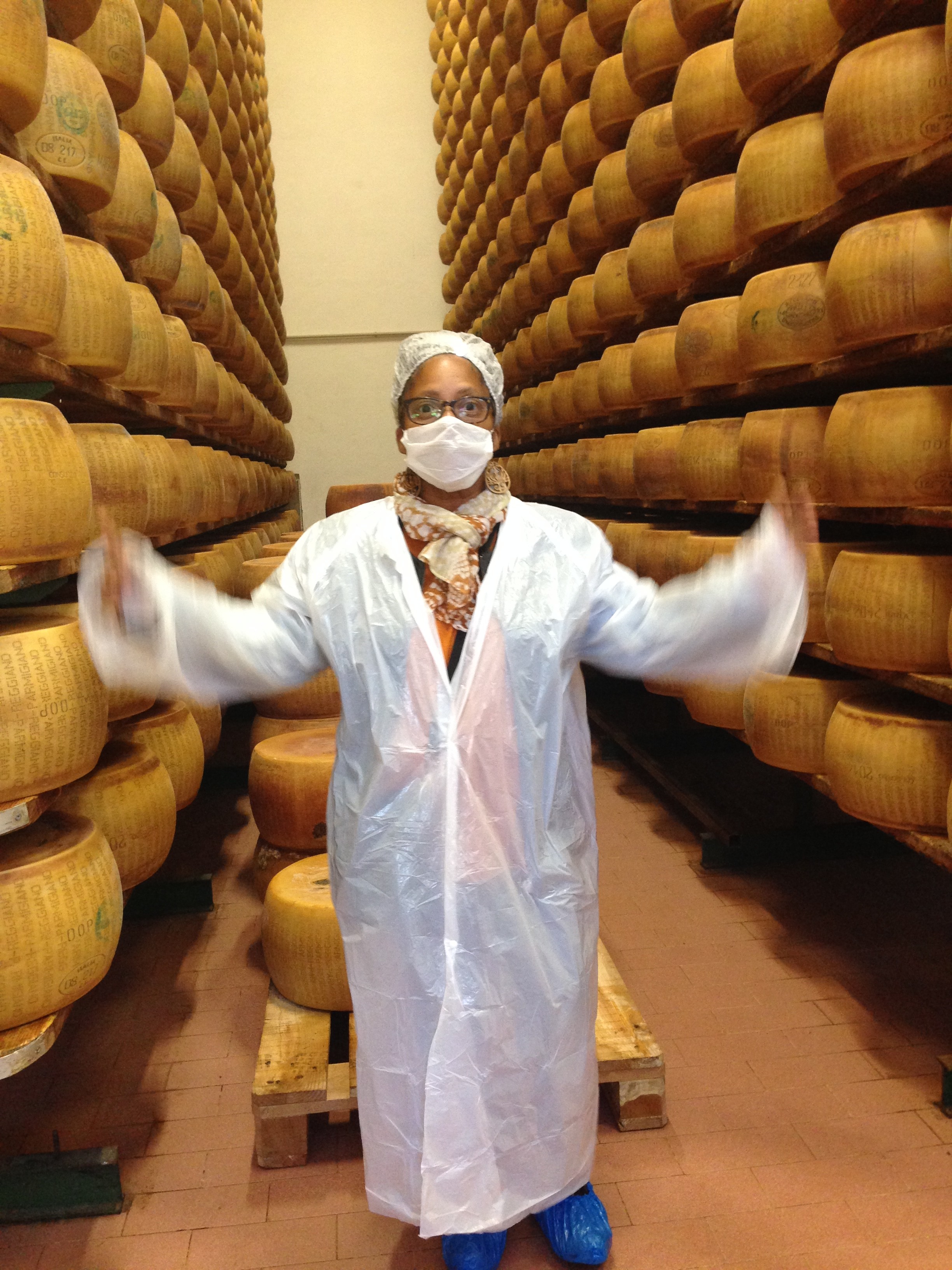 Learn how to host group travel events that are easy, lucrative and fun with our new book.
Interested in planning a group travel special event?
Complete the group leader enrollment application and set up your complimentary consultation today.
at  http://allinclusivespecialevents.com
Eva Jordan-Johnson Owner/Travel Consultant, Jordan Travel Enterprise, P.O. box 37, Oakland, Florida 34760    407 924-2760

Are You Ready For Your International Travel Adventure?
It always seems to be a challenge preparing for a trip.  Often times, life and work seems to get in the way.
The Travel consultant could use a consultant. Excitement and anticipation prevail as I looked forward to my upcoming adventure.
Eva what are the challenges, you may ask? Taking the time to make sure everything is in order before departing for your international trip.
I suggest a Pre-Trip checklist as an essential tool in your preparation.
Checklist:
Is your passport up to date?
A. Do you have enough time to secure your passport?
B. If you have one, is it current for the time of travel?
C. Do you have the blank pages that are required? –
E. Do you need a visa?
F.  Are immunizations required or suggested? –
G.. What are the requirements for luggage?
H.  Checking in at the appropriate time to get seating
I.  Refilling any medication needs
J.  Leaving travel details for family or friends in case of emergency
K. On long flights consider anti-embolism stockings or socks. – Also consider taking baby aspirin before, during and post flight.
Check with your doctor before taking any medication.
L. Taking note of the U.S. Embassy location and information in case of emergency
M. Bring an empty water bottle. It is extremely important to stay hydrated
N. Have a small amount of local currency before you arrive for tips, tolls or other essentials.
O. Pack hand sanitizing wipes and a small bottle of hand sanitizer to keep germs at bay
P. Be sure to have all your charging cords and extra batteries for your PC/Mac and mobile devices.
Q. Pack a small flashlight – You never know when you will need it
R. Purchase Travel Insurance – There are many benefits to travel insurance (trip cancellation/interruption, repatriation) but one of the biggest is ensuring medical coverage while abroad. Hospital bills can add up quickly, so purchasing insurance is vital.
S. Check to see if you will need outlet converters or adapters for your country destination.
T. Pack an assortment of plastic Ziploc bags from sandwich size to gallon size. They will come in handy for a variety of uses. You will thank me 🙂
I hope you found this list helpful. What would you add to the list? What did you find that was a must add to your list?
As always we strongly suggest utilizing the services of a Travel Consultant to assist you with your travel needs.

Are you dreaming about traveling the world? Will cruising be your transportation choice for seeing it?
"All journeys have secret destinations of which the traveler is unaware." – Martin Buber

Many of my clients have asked me this question, so I decided to share this video with you. This is for cruise travelers in the United States.

10 Ways to Stay Safe While Traveling
Staying safe while traveling abroad is always top of mind. Most people aren't dishonest, but those few bad apples or one unfortunate incident can blemish an amazing travel experience. We polled our travel specialists and created a list of tips for staying safe while traveling abroad.
1. Don't look like a tourist – Many people have a perceived idea of what the quintessential American looks like; white sneakers, big camera, or sweatshirts with university logos. Staying away from these stereotypes when dressing can help travelers avoid drawing attention to themselves. Also, be wary of public displays of wealth – leave flashy jewelry and unnecessary expensive gadgets at home.
2. Separate money sources – Don't leave all cash and credit/debit cards together as most do when they are at home. This is a safe guard against unfortunate events like theft – the phrase 'don't put all your eggs in one basket' is very true in this case.
3. Secure wallets and purses – Eliminate opportunities for theft. Make sure purses are closed and zippers are placed towards the front of the body. Never put wallets in back pockets or any other pocket that is easily reachable by others. Money belts are also an option, but what is most important is making money easily accessible to yourself but difficult for others to take without you noticing.
4. Make copies of your important documents – Scanning and printing copies of documents and keeping them in several locations is very simple, but can be crucial if they are lost or stolen.
5. Purchase travel insurance – There are many benefits to travel insurance but one of the biggest is ensuring medical coverage while abroad. Hospital bills can add up quickly, so purchasing insurance is vital.
6. Don't leave your belongings unattended in public – This is true everywhere, but especially when abroad in tourist areas. Keep belongings with you at all times; for example don't place phones and wallets on the table or hook purses on the back of chairs when dining, and never leave luggage outside hotel doors.
7. Avoid pulling money out in public – Take out wallets as infrequently as possible, and avoid showing large amounts of cash. This helps reduce the risk of being targeted for any foul play. With this in mind, we would encourage keeping small amounts of currency for minor transactions, bartering and tipping.
8. Get familiar with the surroundings – A confident stride can make all the difference but not ending up in a bad part of town helps even more. To avoid this, study your map, talk to the front desk clerk, or examine your guidebook before venturing out. If you find yourself in an area that is not familiar or you feel threatened, go into a hotel or restaurant.
9. Put away your belongings – Most hotels will be fine, but in those terrible incidences where you run across a dishonest person it is best to keep your belongings out of sight. Leave them in your suitcase, put them in the hotel safe, or better yet, leave them at home it you can.
10. Double check – There are many distractions while traveling. We also tend to carry more stuff – look around and double-check that you have all your belongings before leaving anywhere.
Blog contribution by Europe Express. Established in 1990, Europe Express specializes in providing high-quality, affordable travel to Europe.
Hopefully these tips will help you travel more safely next time you take a vacation abroad. To get started today on a customized quote for a Europe Express Group Tour contact us at http://jordantravelenterprise.com
Eva Jordan-Johnson  Owner/Travel Consultant  Jordan Travel Enterprise P.O. box 37 Oakland Florida 34760
407 924-2760  http://jordantravelenterprise.com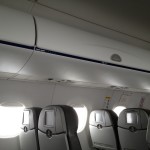 Thieves on airlines?
This is an important travel tip I wanted to share with you from a fellow Travel Consultant and leader in the travel industry:
Thieves on airlines? This is a true story. Thank goodness, it wasn't a Ticket To Travel Client, but posted in a newsletter from someone in my community.
True event
Dear Travelers,
Times are hard , and many turn to CRIME ……..
Thieves on Airlines? This is a true story. Thank goodness it wasn't from a Ticket To Travel client, but from someone who just posted this in my neighborhood watch bulletin board:
This can happen on any airline going to any destination. These are very hard times for a lot of people!!!
I would like to draw your attention to an attempted robbery on a flight into Hong Kong last week. With an hour to go, during the flight, I thought I noticed my bag being replaced in the overhead locker……I wasn't sure and decided it was probably a fellow passenger, moving it to access their own bag.
I dismissed any thought of any wrong doing, but upon arrival in HK, something told to me to retrieve the bag, just to make sure nothing suspicious had occurred. When I opened the overhead locker (not above me) and saw my leather bag was the only one occupying the space I knew there was a problem.
I examined the content, only to find all of my wife's jewellery, along with some cash had been stolen, during the flight.
I raised the alarm and my wife and I quickly blocked both aisles to stop anyone at the back of the plane disembarking….there were around
120 passengers….
My wife and I both shouted for assistance from the stewards and stewardesses. Eventually a steward told me that security had been called but passengers were becoming very agitated and unwilling to show patience or understanding….they just wanted to get off the plane….my wife and I were the only people controlling the passengers.
I pleaded with the passengers to check their own bags at which point three fellow travelers reported they had also been robbed. It was only at this point, did I see any evidence from the cabin crew that they were willing to provide any meaningful support.
I vaguely remember seeing a passenger wearing black, sporting a white base-ball cap and pleaded with the rest of the passengers to see if they could remember anyone fitting my description.
It turned out to be a passenger standing in front of me, who once identified proceeded to offload money, jewelry, camera equipment and false documents, running into tens of thousand, if not hundreds of thousands of dollars worth of stolen goods.
By this time security had boarded the plane, the Captain had been informed and was standing in the rear section watching the events unfold.
Eventually a policeman boarded the plane and I was able to explain the events leading up to my apprehending the thief. I have since been informed this criminal activity is reaching epidemic proportions and the authorities caught three thieves, just last week, (with 30 already on remand since early December) on flights into HK, with all the criminals coming from the same town in China.
It is estimated that only 5% are being caught judging by the reports of passengers contacting the police after they have arrived at their destination.
They sit in the back row of the plane observing where bags are behind or away from the passengers and systematically pull them from the overhead lockers, while passengers rest or watch movies, take them to the back of the plane and steal any valuable contents.
They prey on foreign airlines as the penalties are so lenient, the pay-off makes it worth the risk.
I naively have never thought of robbers operating on planes, but now I have experienced it first hand, there are a few takeaways:
1. Hand luggage should ALWAYS be locked.
2. Do not assume luggage under your seat is safe….last week one passenger had her purse stolen by the guy sitting next to her while she slept !!
3. If in doubt, wear or keep any valuables ON YOU at all times !!
4. Don't assume, like me, that everyone on a flight is a law-abiding citizen.
5. Do not assume business class travel is secure….robbers can be wealthy.
Guest Blogger – Anita Pagliasso A Ticket To Travel Agency  http://www.aticket2travel.com
Eva Jordan-Johnson  Owner/Travel Consultant  Jordan Travel Enterprise P.O. box 37 Oakland Florida 34760
407 924-2760  http://jordantravelenterprise.com